THE LUCKY WINNER IS..
angie lilly said...

221
I follow you via google reader.
Angie
14earth at gmail dot com
~~~~~~~~~~~~~~~~~~~~~~~~~
GIVEAWAY hosted by Samplicious Villager...

Tin of Cashew Brittle
($12.95 Value)
One tin (appr. weight - 1 lb.)of Cashew Brittle. This is old fashioned homemade buttery tasting brittle, full of cashews, stretched thin. Delicious!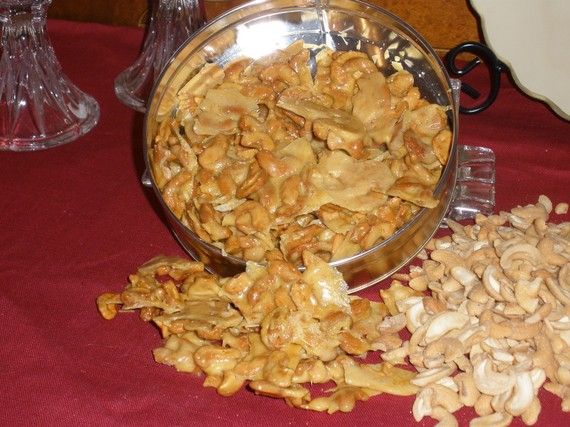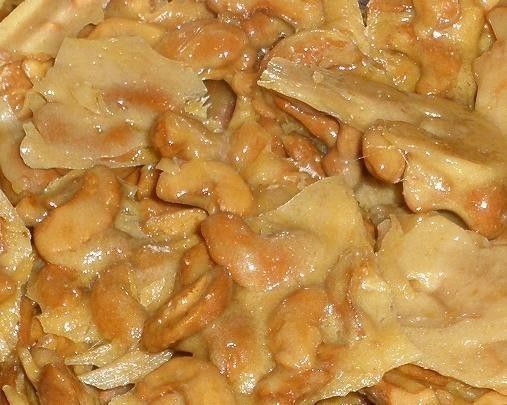 10% off coupon code "SamplerVillage". Simply enter code at

Extra Entries:
(One Entry Each, Leave Separate Comments)
Follow Sampler Village Blog (see side bar)
1 entry, tweet about this giveaway on Twitter
**Please make sure I have way to contact you when giveaway has ended, leave email in comment if not in your blogger profile**
**Please leave separate comment for each entry**

* This giveaway will run through April 13th
GIVEAWAY OPEN TO U.S. RESIDENTS ONLY
* Winner will be selected at random from comments posted
* Winner will have 2 days to reply to the winning email notice with shipping information.
* Shipping information will be forwarded to the "Villager" and your goodies sent asap.
**Sampler Village reserves the right to delete any negative or unrelated comments.
**Sampler Village assumes no responsibility for product being given away.
GOOD LUCK EVERYONE and HAVE FUN!!