GIVEAWAY HAS ENDED!
THE LUCKY WINNER IS..
GIVEAWAY hosted by Samplicious Villager...

one (1) handmade silk flower clip in choice of color.

($18.00 Value)
Ribbon flowers are about 4" by 4" and are on a lined double prong alligator clip. You will be able to choose any two from the picture album,
Ribbon Flowers
.
Handmade silk flowers are about 3" by 3" and no two are alike. I have no control over how the fabric melts/forms so you will be getting a one of a kind flower in your choice of 14 colors! These flowers are also on a lined double prong alligator clip.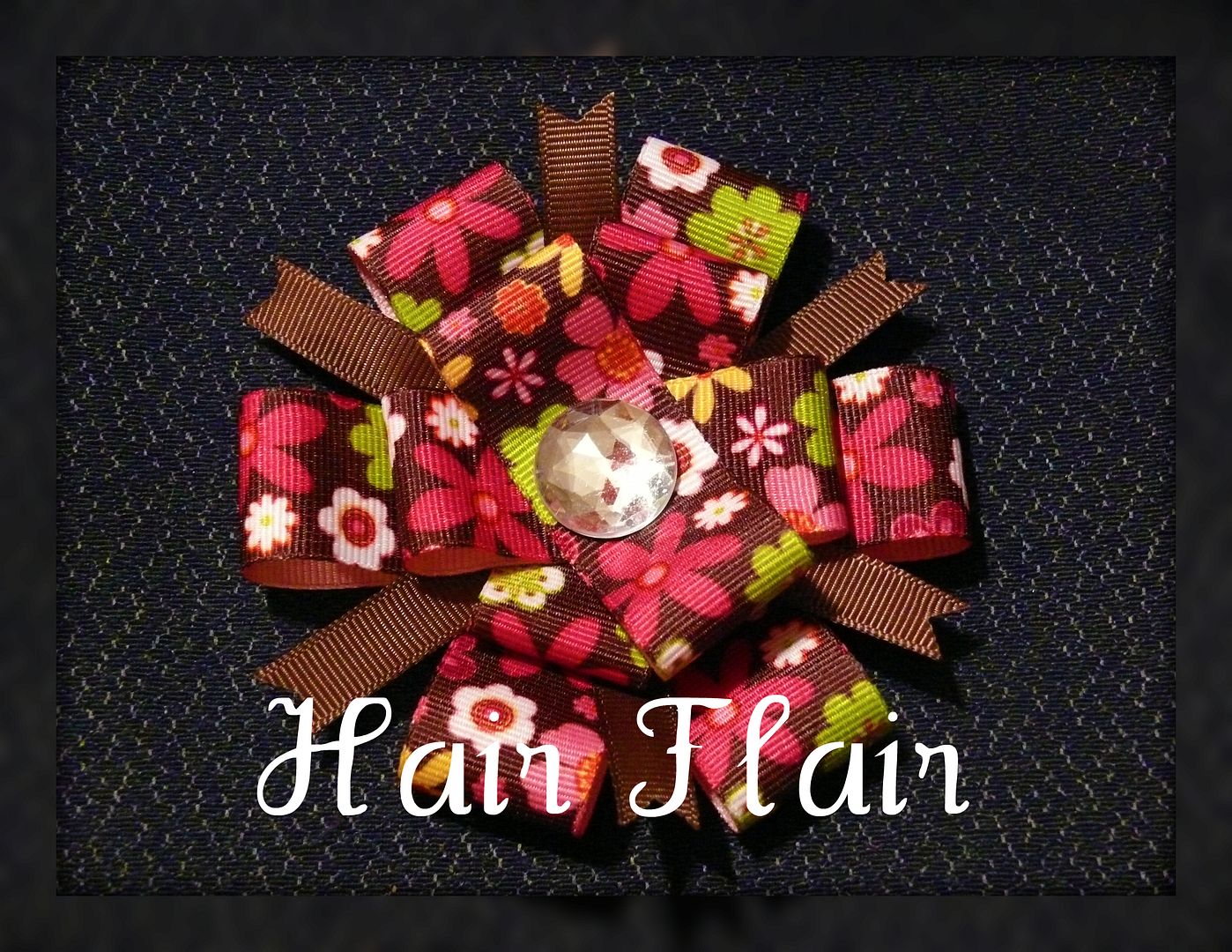 15% off for all Sampler Village fans during the giveaway!
Just tell Ashley when placing your order with her, through her facebook page, that you found her in Sampler Village

What you have to do to enter this great giveaway:
Extra Entries:
(One Entry Each, Leave Separate Comments)
Follow Sampler Village Blog (see side bar)
1 entry, tweet about this giveaway on Twitter
**Please make sure I have way to contact you when giveaway has ended, leave email in comment if not in your blogger profile**
**Please leave separate comment for each entry**

* This giveaway will run through March 7th
GIVEAWAY OPEN TO U.S. and CANADA RESIDENTS ONLY
* Winner will be selected at random from comments posted
* Winner will have 2 days to reply to the winning email notice with shipping information.
* Shipping information will be forwarded to the "Villager" and your goodies sent asap.
**Sampler Village reserves the right to delete any negative or unrelated comments.
**Sampler Village assumes no responsibility for product being given away.
GOOD LUCK EVERYONE and HAVE FUN!!