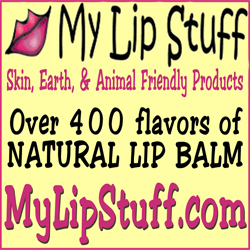 MY LIP STUFF!
Wow! Brea has over 500 Natural Lip Balm (Yes! even more then the banner says!)
Be sure to stop by her shop and see all the wonderful products Brea has!
Be prepared to say a while, there is A LOT to browse through :)
As always, tell Brea you found her in the Village!