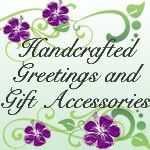 A Penny 4 UR Thoughts
Be sure to stop by and see Parrie at her Shop Handmade Store. She has Greeting Cards, Notecard Sets , Gift Tags, Gift Bags and Gift Boxes, Coordinated Gift Sets for a variety of occasions and lots more.
Have fun and remember to say I FOUND YOU IN THE VILLAGE!